How to celebrate Christmas in Pittsburgh
Christmas is the most festive part of the year in Pittsburgh. People all over the world come during winter to enjoy hilarious holiday attractions. That's because this city provides all people with a wide range of special events, amazing decorations, and magnificent architecture. Many people chose to live in this city because of these interesting sights. Not to mention that this city is very popular among entrepreneurs who would like to grow their business. Known by many nicknames like Blitzburgh, Steel City or City of Bridges, Pittsburgh is a city full of opportunities that will help your business to evolve into something better and more successful. If you are moving your business here during the winter be prepared to celebrate Christmas in Pittsburgh and housewarming at the same time. This may sound complicated but our quick guide will break all prejudices you might have.
Pittsburgh Christmas Market takes over downtown
Let us start from the Pittsburgh downtown. This part of the city is the epicenter of all attractions and events during Christmas. Just walking through Market Square is one of the kind experience. There are vendors that sell amazing holidays and local wares. Be sure to visit Santa's house and take a photo with him. And for holiday shopping there are many wonderful shops and stores. Pittsburgh Downtown comes to life during the holidays. This is one of the reasons why people visit this part of the city during winter and celebrate Christmas in Pittsburgh in general. If this place is your final destination to move your business you're on the right course. But first, you would need office movers Pittsburgh pa that will help you through the moving process. As you know office moving is a hell of a job. However, for your movers, it's a very simple task.
The Christmas Tree in Point State Park
The first thing that comes to your mind related to holidays is the Christmas tree. And when it comes to Christmas tree spotting or you do not have to go deep into Pittsburgh downtown to find one. Many people find Christmas decoration an unavoidable and the most beautiful part of the holiday. You can visit the Highmark Unity tree or a big electronic tree at Point State Park and enjoy remarkable decorations. There are countless tree spots in Pittsburgh. You can easily spend a day wandering around the city and enjoying outstanding Christmas decorations. But before you celebrate Christmas in Pittsburgh you would need to take care of your office relocation. Get moving help pittsburgh and take moving-related tasks off your mind. This way you will be able to focus on holiday preparations.
Visit ice skating rink at PPG Place
If you are a fan of winter sports you always visit ice skating rink at PPG Place. You can take your whole family on skating. Just rent the skating equipment and you are ready to go. If it gets too cold you can go inside to warm up and see a lot of gingerbread house. These houses are made by locals of all ages. There is a collection of Santas from all around the world at PPG Place's Wintergarden.  Don't miss a chance to visit this attraction. it will surely leave a great impression on you. PPG Place is just one of the many reasons why people visit Pittsburgh during winter. You won't be disappointed by your decision to settle down in Pittsburgh because there are many interesting things to do in this city.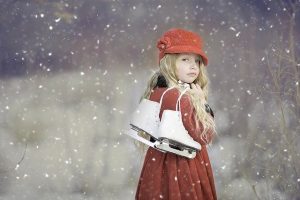 Don't miss a Christmas firework
Many attractions are very interesting during Christmas, but the three Christmas fireworks are something special. The first firework I at Highmark Building and starts at 7 PM when the lights on the Unity tree are turned on. This short firework display is the start of the Christmas ceremony. The next firework starts at 8:30 PM and lasts fifteen minutes. But the main and official Light Up Night fireworks show starts at about 9:40 PM. This show is located on the Allegheny river, and it gives North Shore river trail one of the best-looking views. If you want to watch all firework shows prepare to move from one spot to another. while you go from one firework spot to another be sure you check all the interesting decorations in the city.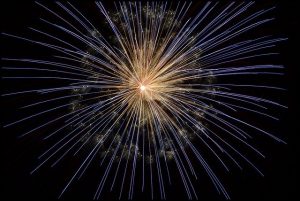 Celebrate Christmas at Pittsburgh with your family
Some people can't handle crowded spaces or loud noise. For them, this is the perfect solution to spend the holidays. You can always celebrate Christmas in Pittsburgh with your family. Decorate your home with Christmas decorations of your choice. You can include every member of your family in the decorating process including your kids. Just be sure you don't give your kids any sharp objects. You can decorate your Christmas tree with them. Place Christmas presents under the tree and surprise your children. The happiness of your child is priceless.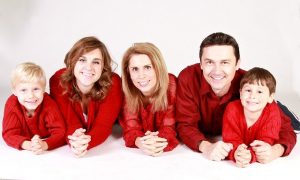 There are many great ways to celebrate Christmas in Pittsburgh. You have to choose one that suits your needs. Pittsburgh is a very active city during winter and you will have a wide range of options to choose from. However, all this option can overwhelm you so we did our best to offer you the best solutions. This holiday is all bonding with your family and friends o be sure to spend it with them.